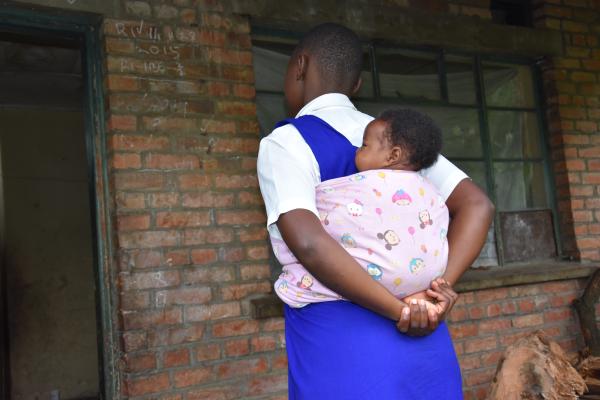 In the SWOPA project being implemented by WLEDE, local council women and youth leaders were trained in advocacy, lobbying and leadership. Aromo caucus developed a work plan for the retention of girls in primary education until they complete their primary seven leaving examinations. They held sensitization meetings with communities encouraging parents to return their children back to school especially girls who were mostly being ignored due to teenage pregnancies and early child marriages during cross cutting meetings and functions in the subcounty like funerals, traditional marriages among others. They based on the Education policy that was passed by the Ministry of Gender, Labour and Social Development and Ministry of Education and Sports to take child mothers back to school after delivery and nursing their babies for about 2-4 months
There was a scenario of a 15 year old girl in P.6 by the time they locked down schools from Aromo subcounty who got impregnated by a 16 year old boy from Agweng subcounty during the first lockdown in Aromo subcounty. During the second year of national lockdown, this girl delivered her child and nursed the baby for 2 months before schools were reopened. Her teachers were very concerned about her and decided to contact her parents so that she can come back to school basing on the new Education policy. The parents sent her back to school and both the school management and parents contacted the CDO to help them so that the boy responsible for the child and his family could give a helping hand to the mother and baby. Unfortunately they declined but this did not stop this girl from returning to school. With the help of her teachers, she was allowed to go with her baby and the babysitter to school and breastfeed her baby exclusively. The babysitter would care for the baby in the school compound under a tree as the mother is in class and only call the mother to breastfeed when the baby cries.
Down the road, her parents got tired of buying essentials for the baby like soap, clothes among others. And more still feeding this girl well so that she had enough breast milk for the baby so they went back to the CDO to intervene in the matter again but all efforts from the boy's side were in vain. Since she is in a private school, the school management offered her free lunch and her parents had to persevere with the rest of the responsibilities. She exclusively breastfed the baby in school for 6 months then started leaving the baby with her mother so that she would attend school fully. This girl is so much determined to finish primary education and join secondary school. She is really grateful to her teachers who encouraged her and also talked to her fellow pupils in school not to bully or even attempt to make her uncomfortable. Extremely grateful to her parents who gave her another chance and supported her fully. Then to the CDO who intervened in the matter although the boy's family declined responsibility and finally to the leaders who keep sensitizing communities to take their children back to school. She has been so brave and courageous.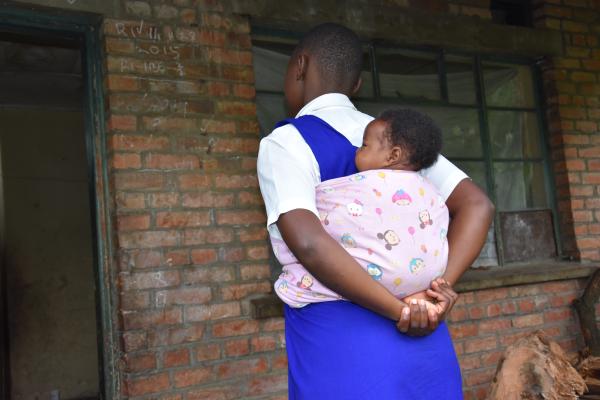 She has been so brave and courageous.